Postgggame #005 – Meatspace and Cyberspace
Greetings! As usual, it was another awesome week on Dribbble with lots of great shots being pumped out by the creative community!
There was also some cool real world news this week. Dribbble posted pictures from their HQ Open House. Their office looks awesome and is definitely a great creative space!
Dribbble also added their hoodie to the equipments store just in time for winter. I've ordered mine and can't wait to sport this new piece of warmup gear. But enough real-world gibber-jabber, glue your eyeballs back to the screen because it's time for this week's Postgame!
Facebook Connected Mobile iPhone UI Design
This week we kick off with a shot from the insanely talented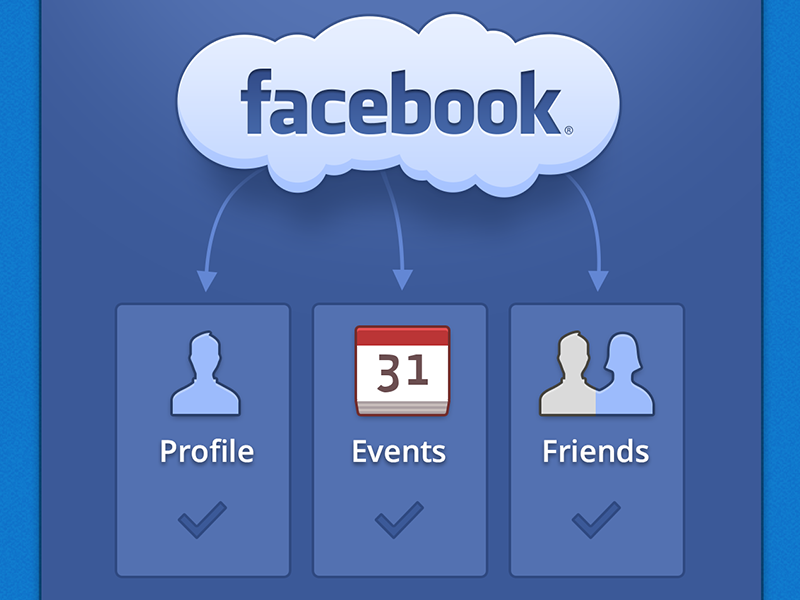 What I loved
This shot is amazing. It's simple, yet perfectly executed. As soon as I saw it I knew it was going into this weeks Postgame. Facebook's design aesthetic is simple and clean and this shot embodies that design cue completely while still adding its own flair.
The cloud is really eye-catching, and again it's simple and clean, yet it has a very nice cartoony, graphic feel. I love everything about it. The light blue shadow, the highlight on the top, and the styling applied to the Facebook logo. The Facebook logo itself, looks letter-pressed into the cloud via the combination of the subtle dark inner shadow and white drop shadow.
The icons for "Profile," "Events," and "Friends" all fit within the social network's style and even look like they could pass as the official ones, but looking at the '31' in the calendar icon, I'm sure they're custom.
Besides being visually beautiful this screen does a nice job of conveying to the user that their profile, events, and friends will be pulled down from the Facebook cloud.
Informative and beautiful, the best kind of interface design!
My Critique
The only minor critique I have for this shot is the color divide in the "Friends" icon doesn't split down the middle as I would expect.
Player Widget
Next up is a little music player by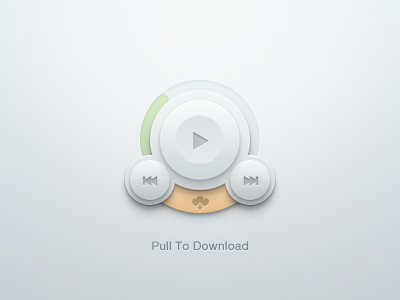 What I loved
What makes this player so compelling to me is the amount of layering that's happening. Almost all the elements are on different levels. This makes the shot so interesting to look at and makes it feel very tactile.
The styling of this control is also great. It's very clean and the ambient shadows help sell all the different levels. The styling also gives the buttons some really nice depth and diversity. The fast-forward and back buttons are round but the play button has a nice inset making it more distinct and "press-able".
I really enjoy the cloud download icon. The little cut-ins to form the different sections of the cloud are very effective at giving the cloud volume and making it look interesting.
My Critique
I like the "pull to download action" but I feel that the text detracts from the purity of the design. However I am not sure of a better way to convey this to the user. I really like the cloud icon with the down arrow but don't think it's enough by itself to inform the user that they can download the track by pulling down on it.
Perhaps if other text was added for information about the playing track than this text wouldn't feel out-of-place.
Rocket "A"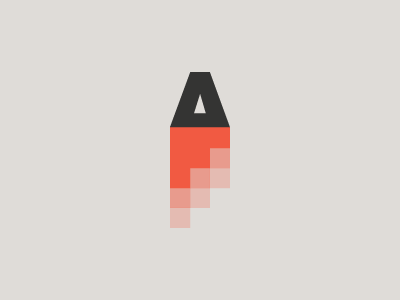 What I loved
I love the simplicity of this shot! Even with its simplicity it is immediately recognizable as an "A" that is flying or rocketing away. There is something very beautiful and compelling about the absolute amount of minimalism used in this shot. There technically isn't much to it but I find myself staring at it.
I think the large pixelated rocket tail is perfect, if it had been a gradient I don't think it would have the same impact. The color selection is also perfect the red is so interesting and the trailing off tail really gives it a sense of motion and action.
"Perfection is achieved, not when there is nothing more to add, but when there is nothing left to take away." – Antoine de Saint-Exupery
My Critique
This shot is so simple so I don't really have a critique other than it is so simple that it should have been retina :)
Kodachrome
This shot is one of many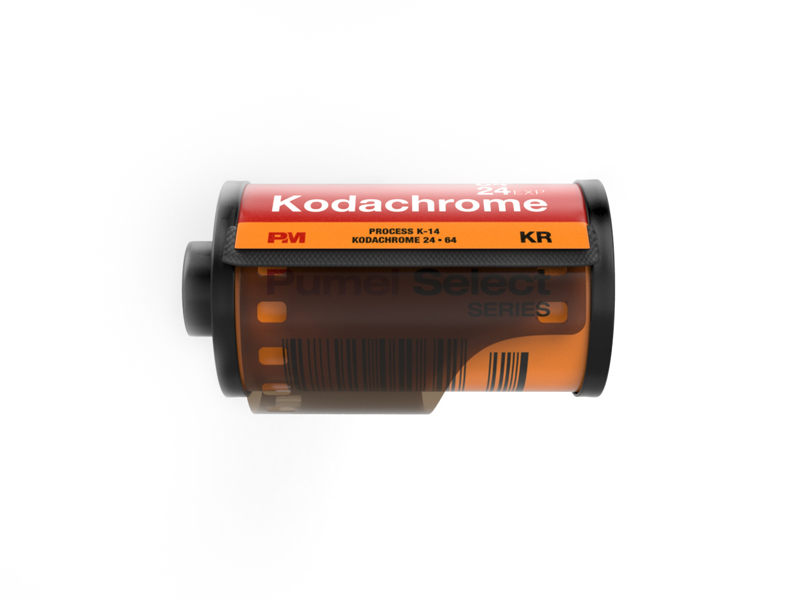 What I loved
As I said this shot is my favorite from this series of rebounds. It looks flawless to me and has a ton of detail. I love the shading of it. There are very interesting highlights and reflections running down the cylinder. I really like the bright bold back light, it gives it a dreamy feel, sitting there on a pure white background bleeding into the abyss.
All the textures on the body are really well done. This shot looks like it was done in 3D to me but I've been fooled before and the comments are not in English so I'm not sure if LEMUP has said how it was achieved.
Another piece I really enjoy is the texturing on the little piece of cloth or felt where the film comes out. This is some great attention to detail that film canisters have to protect the film from being scratched as it comes out of the case.
---
Well that's it for this week. I hope you enjoyed these shots and my takes on them. Let me know what you think by leaving a comment or hitting up The Industry on Twitter.
Hope you all had a great Halloween!
Dave