---
Happy 2013, what a year it's been! This week, Dribbble posted the most popular shots from 2012. Be sure to take a look at what made the list last year. Some of them were featured on Postgggame as well! That either means we have similar taste, or they read the column :)
Be sure to also check out my Postgggame bucket to see all the great shots from the past year!
Rolling Cloud Animation
First up is an awesome animated icon titled "Rolling Cloud Animation" by Steve Testone from Austin, TX.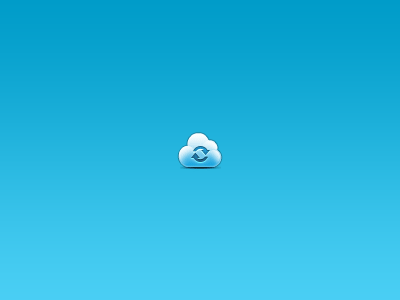 What I loved
This animation is genius! I love these cloud icons and adding an animation takes it to the stratosphere. The rolling animation, in conjunction with the turning syncing arrows, make this visually interesting and sure to catch the user's eye.
The pause transition animation from the syncing arrows to the checkmark is also really nice and gives a nice sense of completion.
1Password USB Sync
Next up is a great shot by Dan V Peterson, from Michigan, titled "1Password USB Sync."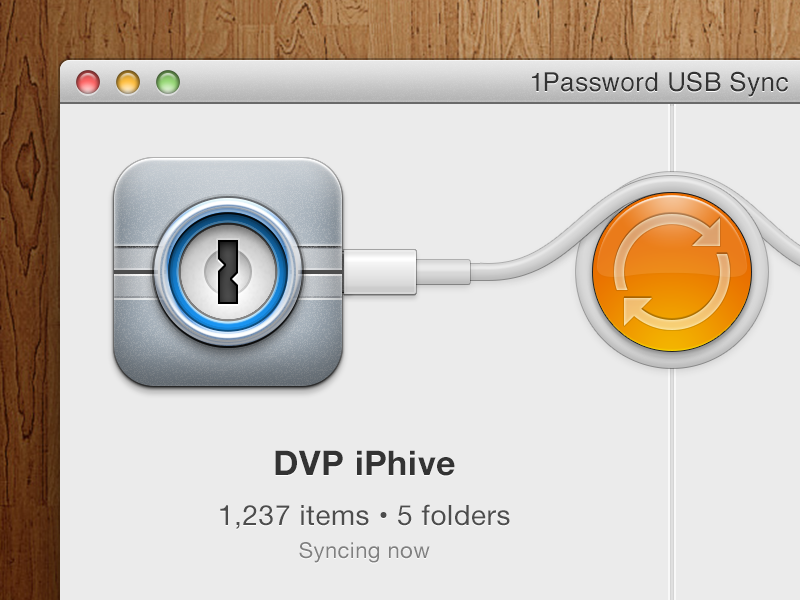 What I loved
The 1Password app family has a lot of great design work put into it, and it continues to improve as illustrated by this awesome shot of their new syncing interface (check out the full version here).
This interface is really clever and well put together. I love the lightning connector going from the iOS icon around the sync icon to the Mac icon. Even without reading the text, this interface is immediately understandable. It's clear that they are working on a syncing solution from your iOS device to your desktop through the lightning cable.
In addition to being clear, this shot is also beautifully rendered. I love the shading on the lightning cable.
Heart mark
Heart mark is a great logo by Ivan Bobrov from Novosibirsk, Russia.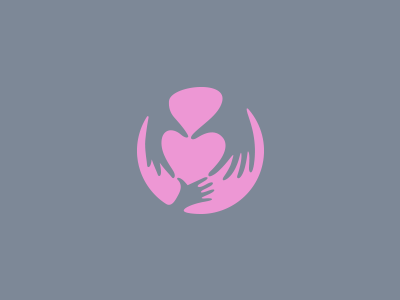 What I loved
This logo is so simple yet powerful. The little kid hand reaching out to the parent's hands is such a nice metaphor. The formation of the heart is really what makes this stand out. The meaning is so clear!
I love simple logos like this. When you see the final product they are deceptively simple but we know how much time and thought can go into them.
Vector Flight Attendant
Last is an amazing vector illustration titled "Vector Flight Attendant" by Iaroslav Lazunov from Ukraine.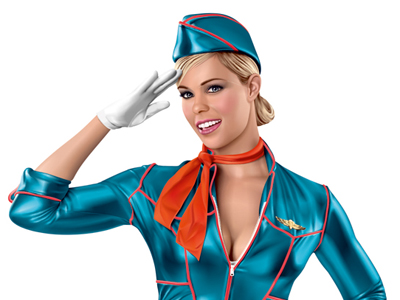 What I loved
This illustration is insane and the realism is fantastic! Be sure to check out the tutorial Iaroslav posted about creating this amazing artwork.
When creating people at this level of realism, it is easy to stumble into the uncanny valley and have the piece come out creepy. However this is not the case with this illustration. Iaroslav did an amazing job at making this flight attended look realistic, yet still clearly vector without looking like a deformed robot or something :)
The fabric in this illustration is outstanding. Not only is it creased perfectly it's also reflective! This really helps show off the creases but it's also an insane amount of work to do.
---
Well that wraps up the first Postgggame of 2013! I hope you enjoyed the picks. Leave a comment or hit us up on Twitter!
Also be sure to follow me on Dribbble to see what I'm up to.
peace,
Dave
---